How to Stay Motivated After Your Fitness Challenge
We here at Fit Body HQ are big fans of fitness challenges, and hope that all of you who participated in our latest challenge had fun, and are feeling strong, energized, and empowered!

When you commit to a fitness challenge, it can provide amazing benefits. A challenge provides structure, keeps you accountable, and is a great way to surround yourself with community support.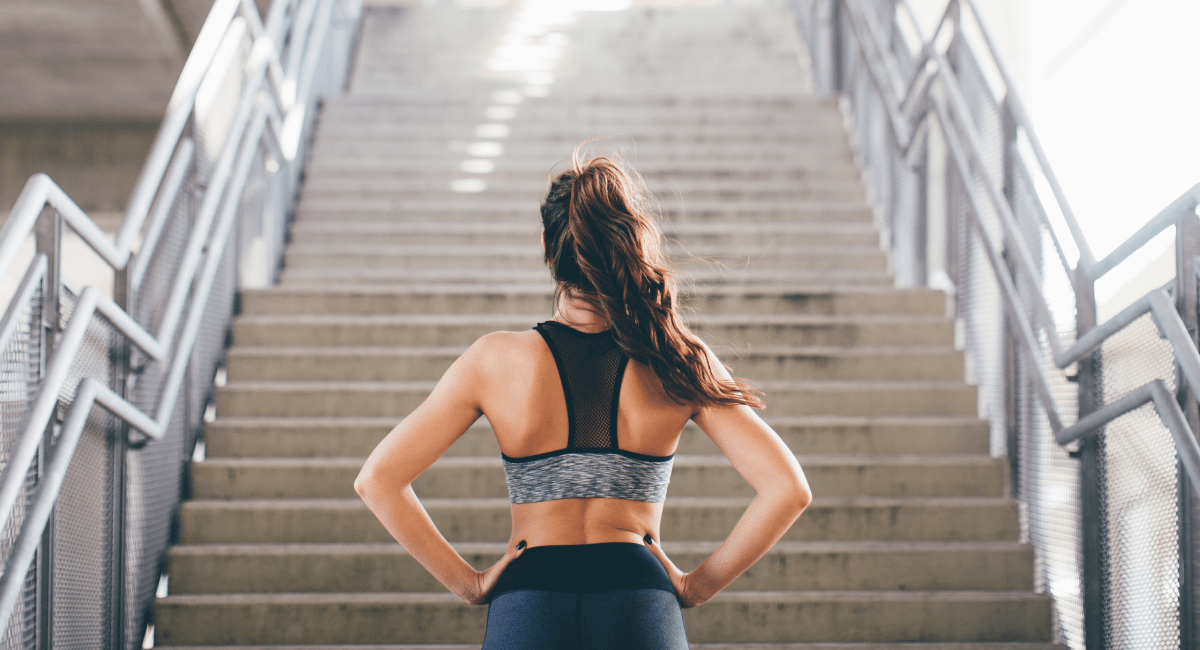 But at some point, the challenge will end, and so will the rigid structure you might have surrounded yourself with. While you may think that taking a break will undo your hard work, that's not true according to Fit Body's in-house physical therapist, Dr. Amy Schultz. In fact, she states that taking a break can help you avoid "plateauing in fitness level and avoid burnout mentally…and can also decrease risk of overtraining and injury while maximizing strength and fitness gains."

But just because you're taking a break doesn't mean you should let all your hard earned healthy habits fall to the wayside. Let's recap 5 ways you can maintain your fitness gains and stay motivated.


TRY THE FIT BODY APP FREE FOR 7 DAYS! DOWNLOAD NOW.
1. CONTINUE TO PRIORITIZE YOUR WORKOUTS.

Just because a fitness challenge has ended doesn't mean your workouts need to stop! Continue to prioritize your workouts with a schedule that works for you. At the beginning of every week, mark up your calendar with a realistic schedule that incorporates time for your Fit Body workouts.

But remember that a workout can have many definitions. In addition to the Fit Body app, there are also lots of fun ways to get outside, be social, and keep moving — think hiking, paddleboarding, kayaking, snowshoeing, etc. The possibilities are endless.

2. EMPLOY BALANCE WHEN IT COMES TO FOOD.

Continue to make healthy eating a lifestyle and enjoy balance via the 80/20 method. While you may have been stricter with your nutrition during a challenge, as you transition to maintenance mode, it's important to adopt a mindset that will set you up for success.

Life can be unpredictable, and we want you girls to enjoy every moment of it, and not feel like your progress has been derailed. Continue to make healthy choices and keep up the habits you worked hard to build during your fitness challenge.

3. FOLLOW FITNESS PROFESSIONALS THAT INSPIRE YOU.

It's easy to take inspiration from those around you. Make sure you're following fitness professionals on Instagram who inspire and motivate you to live a realistically healthy lifestyle — because chances are, you'll be more likely to make healthy choices, too!

Be sure to follow Anna Victoria, Nicci Robinson, Martina Sergi and Brittany Lupton to keep your fitness and nutrition goals in sight!

4. LEAN INTO THE #FBG COMMUNITY.

Everyone has their down days. And sometimes, a little pep talk and some encouragement can make all the difference. The FBG community on Facebook or on Instagram is ideal for this and many have even found some of their closest friends in the community! If you reach out, the FBG community is sure to help encourage, inspire and motivate you. And don't forget to return the favor! If you notice an FBG girl seeming down, or quieter than usual, reach out and give them a little motivation boost, too.

5. PRACTICE A LITTLE TLC.

Don't forget to indulge in some self-care! Try some of the following — it's easier to feel motivated when you feel your best and take some time to rest.

• Make sure you're getting plenty of sleep.
• Stay hydrated and keep a water bottle around you at all times.
• Do a quick yoga sesh to de-stress.
• Go for a walk with a friend.
• Take 5 minutes to meditate.
• Have a bubble bath.
• Kick back and watch Netflix.
• Treat yourself to a massage or manicure.

Prioritizing yourself isn't selfish, it's necessary. Use our advice to stay motivated after a fitness challenge and build a routine that will allow you to live a healthy lifestyle for the long run that you actually enjoy. Your future self will thank you!
RELATED BLOGS 
Continue reading