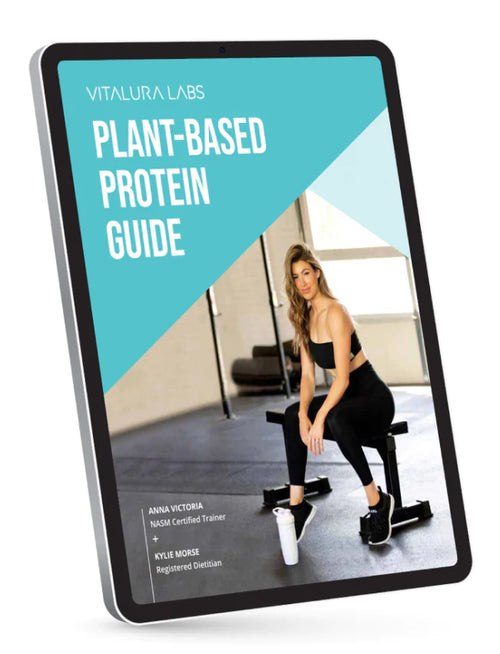 Vitalura Labs Plant-Based Protein Guide
Nutrition plays just as much of a role in our health and fitness journeys as our workouts do, so it is important to make sure you are fueling your body in a way that supports your goals!
Consider the Vitalura Labs Plant-Based Protein Guide your ultimate guide for learning how much protein you actually need to fuel your workouts and busy days; for sourcing your complete plant-based needs; and all the yummy tips and recipes to motivate and inspire you to keep fueling your body!
What to look for in a plant-based protein

Plant-based protein misconceptions

Over 25 plant-based sources of complete protein

Pre- and post-workout nutrition tips

Delicious, plant-based recipes

Sample daily menu

Protein portions for your goal weight and activity level
Created by Anna Victoria, NASM-Certified Fitness Trainers, and Registered Dietitian Kylie Morse, RD.
This is a digital download ebook. You will not receive a hard copy.